Guangdong Jinda Hardware Products Co., Ltd. was established in 1997 and headquartered in Foshan, Guangdong. It is a modern enterprise integrating product design, development, production and sales. The factory area is more than 60,000 square meters and there are more than 1,000 employees. It is currently one of the largest hardware production bases and sales centers in China.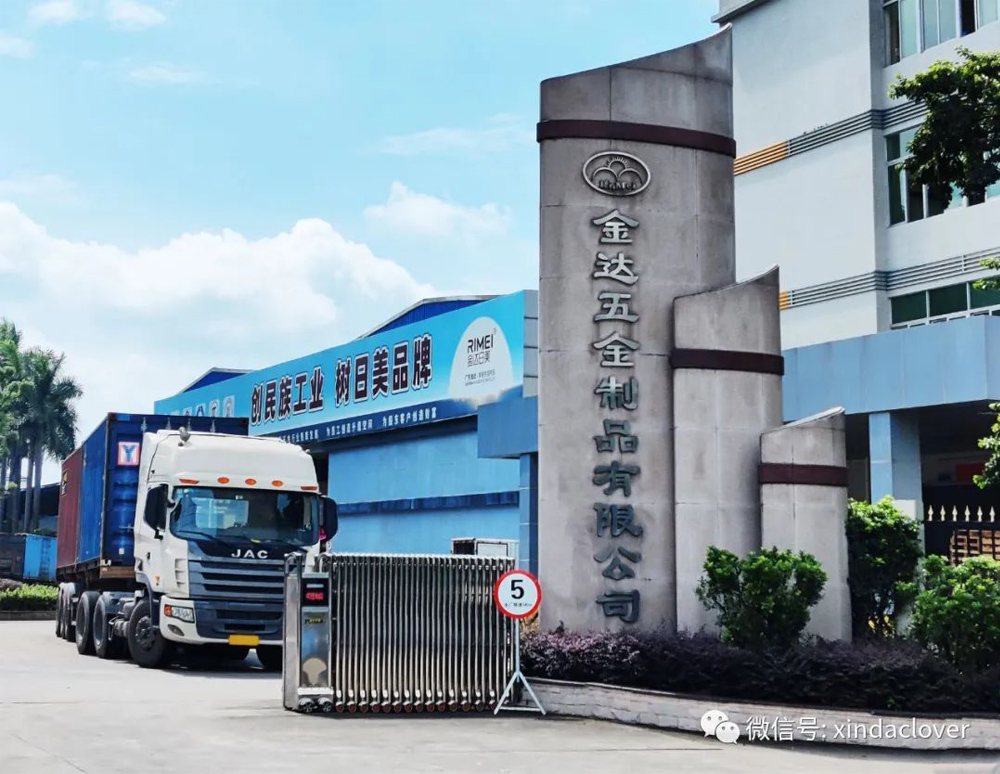 Jinda adheres to the enterprise spirit of "innovation, development, competition, hard work, and forge ahead", and adheres to the grand ideal of "creating a national industry and building a Japanese and American brand". At present, Jinda has successfully entered hardware, household goods, kitchen supplies, beauty tools and real estate, etc. In the field, the sales volume of the leading brand "Jinda Rimei" nail clippers is increasing year by year, and it is the leader of the domestic hardware industry brand.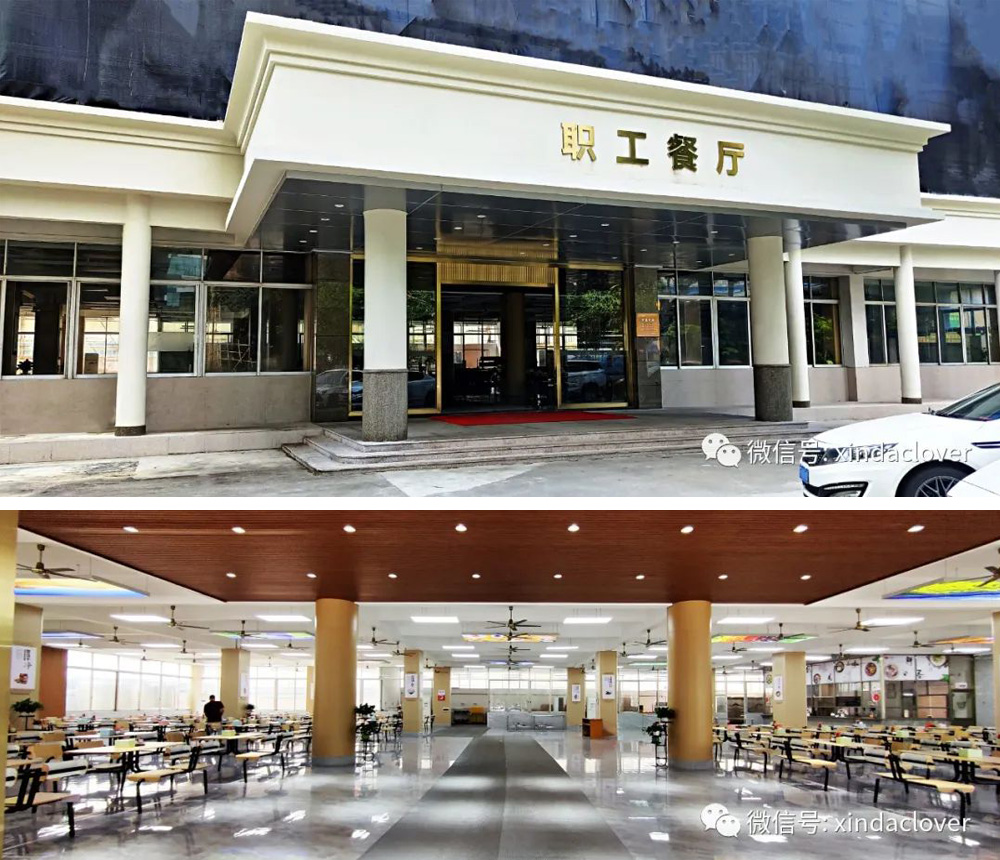 The project is the staff restaurant of Jinda Company. The space is spacious, bright, modern and simple. The combination of light gray and pure white is simple and fresh, and it is warm and quiet with the wood grain dining table. The company is people-oriented, pays attention to the hygiene and health of employees, and provides employees with a comfortable and hygienic dining environment.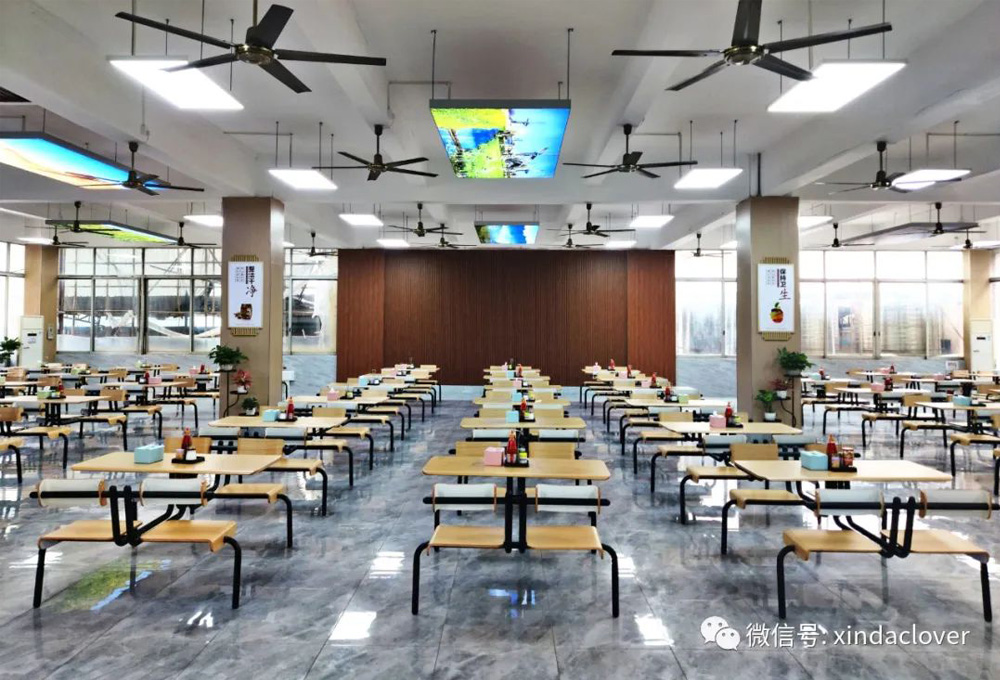 The project uses the Well series dining table, the original ecological wood grain color and gray marble pattern floor tiles, the overall space is bright and bright, like a big family, that kind of human firework atmosphere, and the connotative ceiling fan as a foil, showing a fashionable and elegant noble temperament . Under the embellishment of green plants and flowers, a comfortable and orderly yet warm dining atmosphere is created.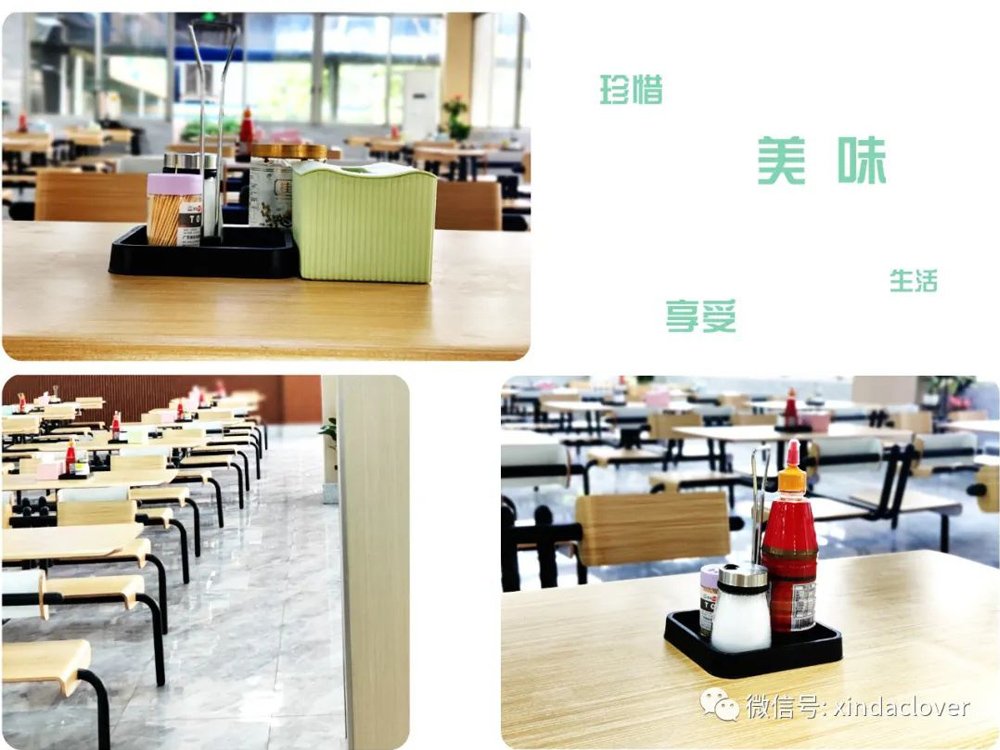 The seating and backrests of the WELL collection are inspired by natural elements, aiming to bring a more harmonious and natural dining experience.
The bent wooden boards are like sails blown by the wind, and its shape emphasizes the negative space between different parts, so that the whole furniture has a sense of light air, a stable and calm trend. It makes users feel comfortable and comfortable as if they are in the embrace of nature.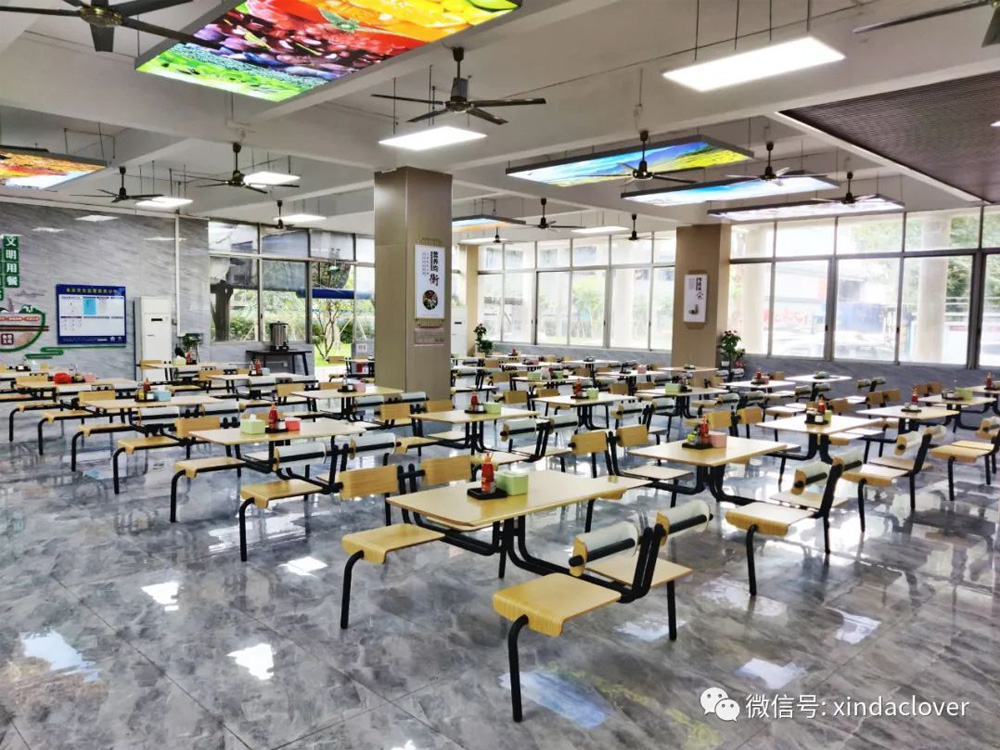 Xinda Clover is a professional high-end office furniture and medical care furniture enterprise integrating R&D, production, sales and service. Xinda Clover business covers office partitions, steel furniture, wood furniture, school furniture, medical furniture, civil furniture, etc. We bring endless surprises through continuous product design and innovation, and provide people with office environment solutions.