Guangdong Wencan Mould Co., Ltd. was established in 1998. The company is mainly engaged in the research and development, production and sales of automotive aluminum alloy precision die castings. The company was officially listed in April 2018, and won the honorary title of the 2nd China Foundry Industry's Top 50 Die Casting Manufacturers in Comprehensive Strength and the 3rd China Foundry Industry Leading Enterprise, and was rated as specialized, refined and new by Foshan Economic and Information Bureau. enterprise.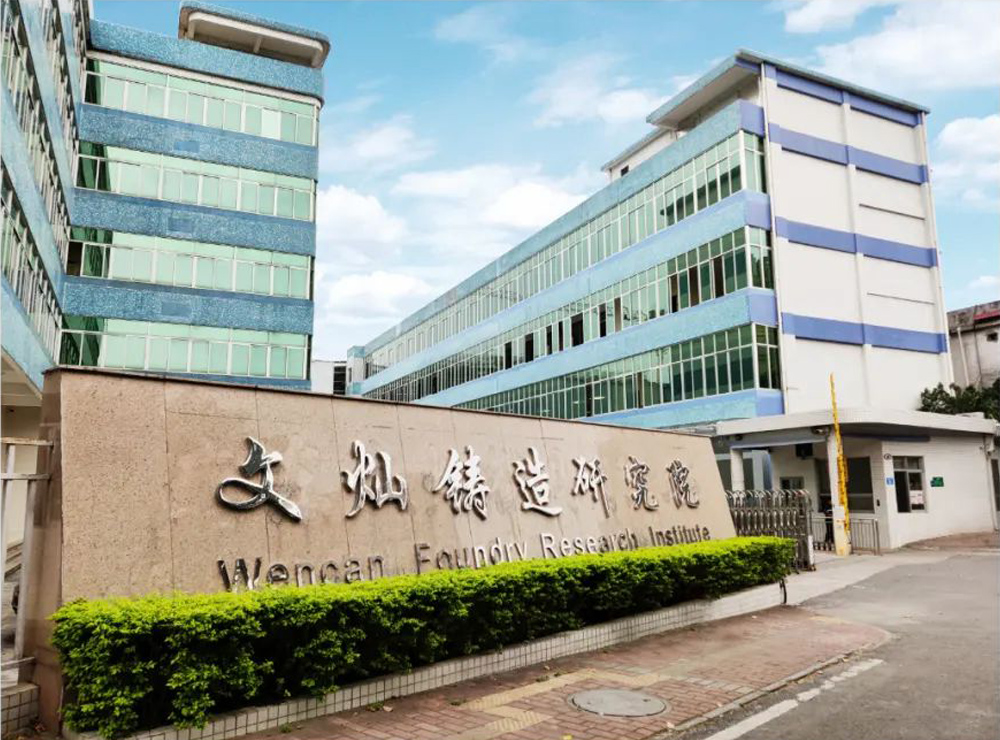 Guangdong Wencan Mould Co., Ltd. is mainly engaged in the production and manufacture of tooling equipment such as moulds, fixtures, inspection tools, assembly machines, leak detection machines, and import and export business. As a metal manufacturing enterprise adhering to the concept of "green casting, intelligent production", we apply the design concept of green environmental protection, pay attention to the main body of office life, convey people-oriented values through design, and create a low-carbon modern office and living space.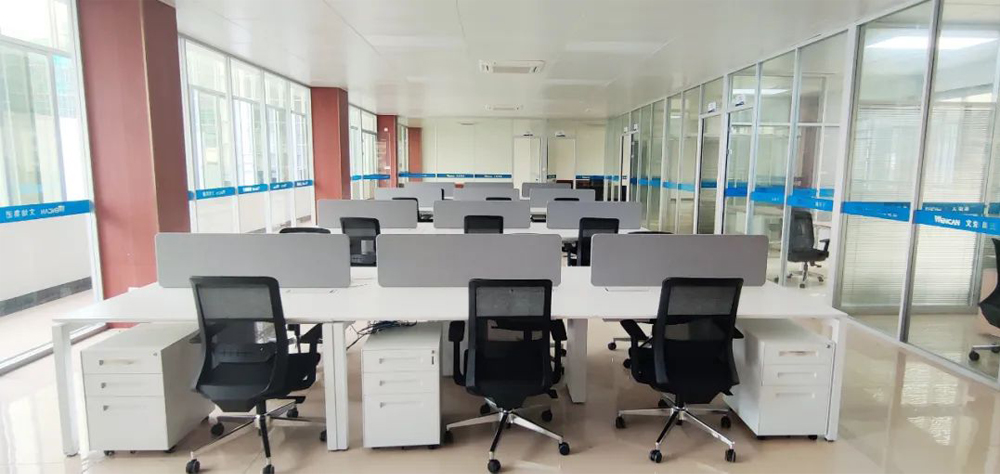 Staff Office Room: The project selected the "PEAK" series of office desks. This desk workstation has simple lines, clear outlines, and a thin and light screen, which not only shortens the distance between people, but also meets the need for privacy at work.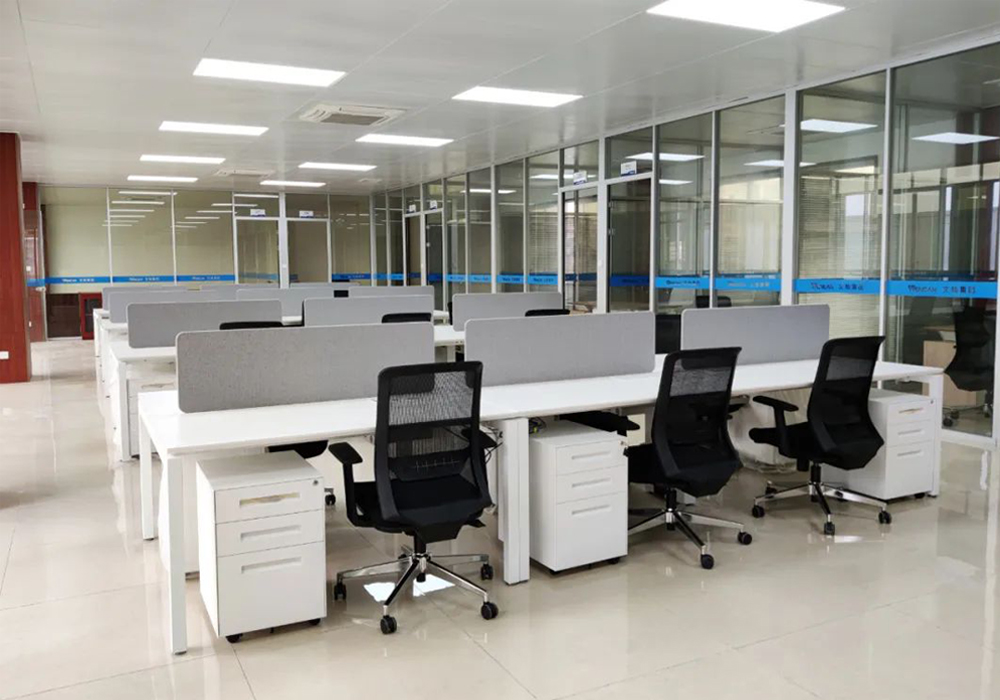 In order to meet the office needs of employees, PEAK is not only equipped with ultra-thin desk screens, but also a flexible and mobile metal filing cabinet for each work position. The convenient and beautiful wire box makes the work of employees more convenient and efficient.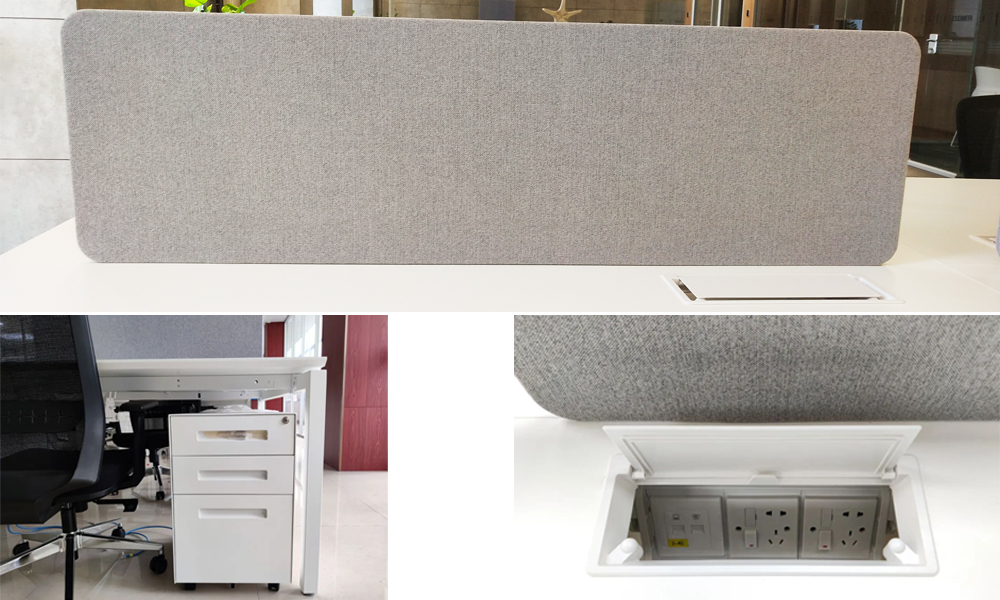 The open office space is spacious, bright, modern and simple. The combination of light gray and pure white is simple and fresh, which echoes the light and simple black office chair in the office space; under the embellishment of green plants and flowers, it creates a comfortable and orderly working atmosphere without losing vitality.

Executive Room: The executive space uses glass partition wall, which is simple and natural, with plenty of light. It is matched with a simple and atmospheric log-colored executive desk and smooth office chairs to create a comfortable office space.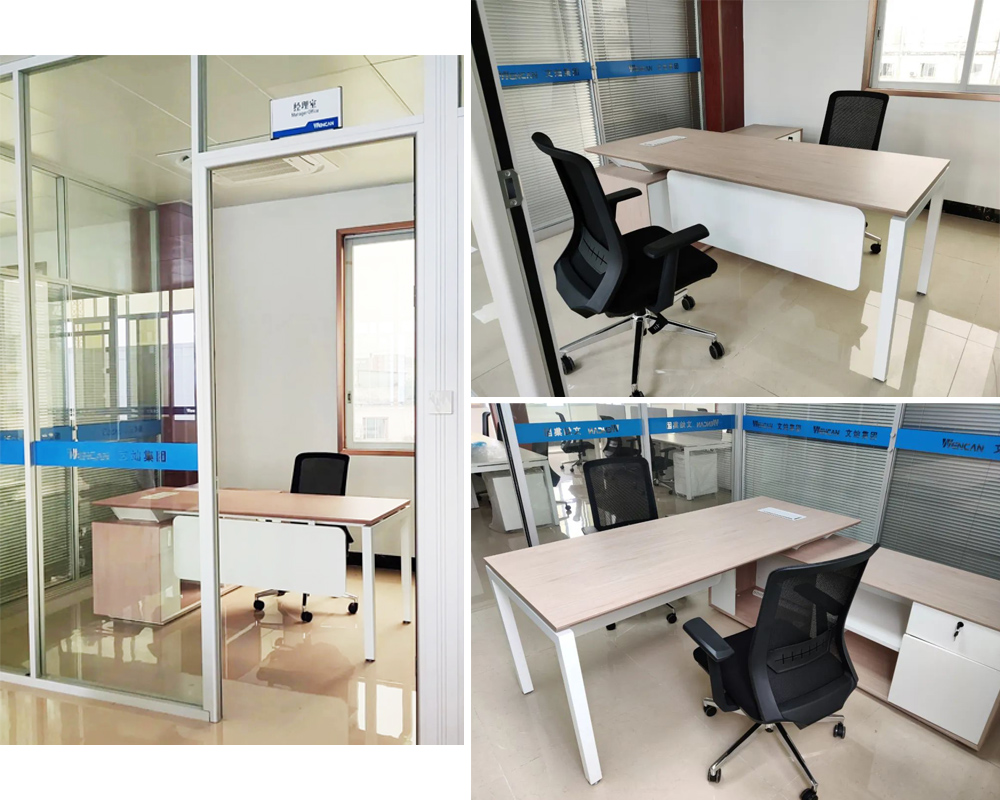 Conference Room: The stable painted conference table is matched with a black leather conference chair, which is dignified and dignified. Create an efficient and collaborative meeting space with a succinct and calm design. Seminars, program reports, work exchanges and other activities can be easily carried out.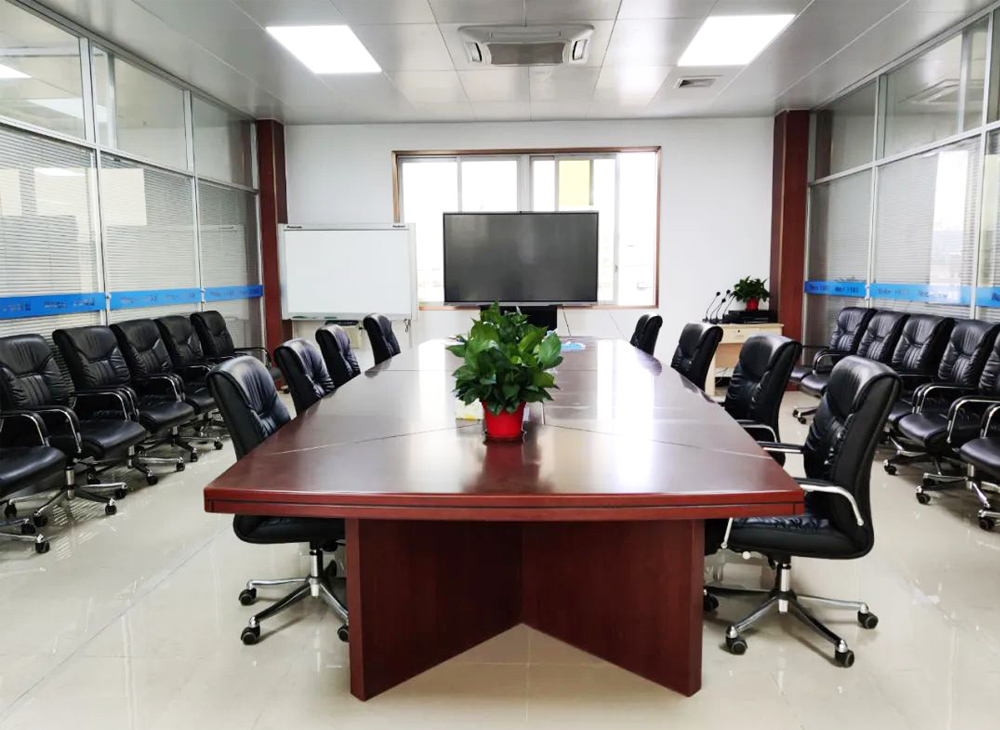 In line with the spirit of "hard work, tolerance and promising", Xinda Clover people strive to create a modern office environment, take the road of brand management, and become the customer's favorite and preferred service provider of happy office environment solutions.