Taian Municipal Hospital is a large comprehensive public hospital approved by the Office of Tai 'an Municipal Committee for Public Organization. The hospital is located at the foot of Mount Tai, known as the "unique five Mountains", covering an area of 103 mu with a total construction area of 396,000 square meters. Here, the scientific and humanized design concept permeates every detail of the hospital.

In 2020, Xinda Clover received an authorization to renovate the office of Taian Municipal Hospital. Our designers decided to use green and white as the main office furniture colors based on their LOGO.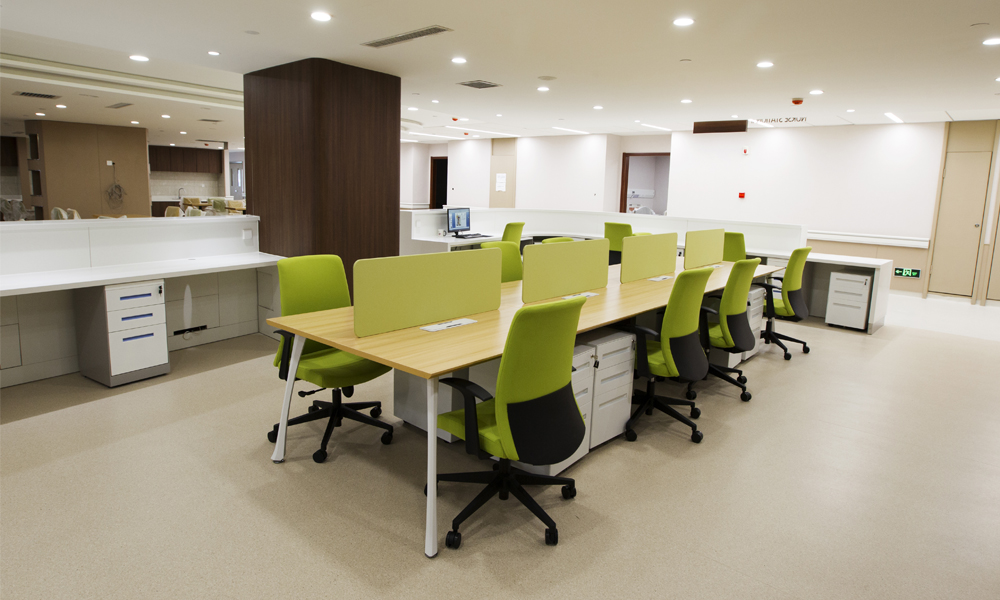 The VLF series office desk was chosen for the project. This desk has simple lines, clear contours and thin desk screens, which not only shorten the distance between people, but also meet the demand for privacy in work.In order to meet the needs of employees, VLF not only equipped with ultrathin desk screen, but also set up a flexible movable metal pedestal for each work station, easy to use, beautiful wire box, so that employees work more convenient and efficient.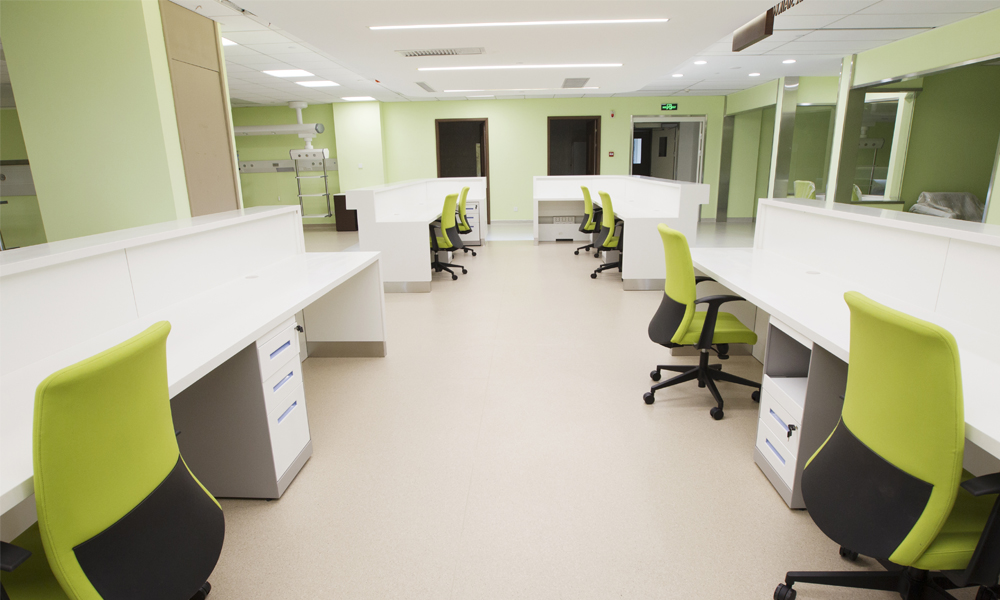 The overall open office space is spacious and bright, modern and simple. Green office chair and pure white office partition workstation collocation simple and fresh, in the office space and light simple black office chair echo each other; Under the ornament of green plants and flowers, a comfortable, orderly and energetic working atmosphere is created.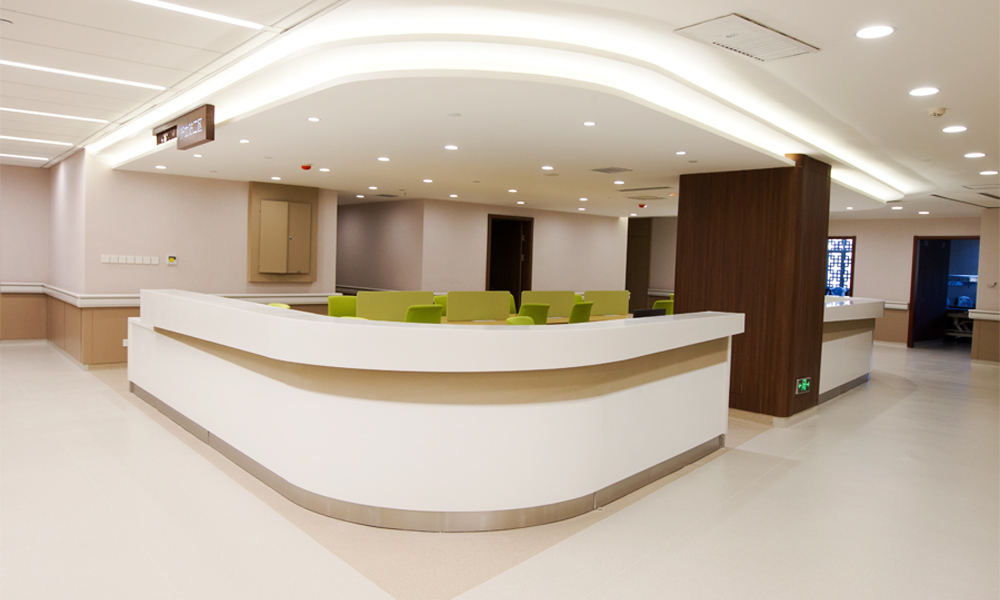 In addition,the reception desk is a reception window, which should not only convey a friendly atmosphere, but also maximize the convenience of communication.