In 1990, a young man who was not contented with his achievement, moved on to make a critical decision in his life. On 9 June 1990, one of China office furniture manufacturers quietly set up. Xinda Clover start to the new journey.
During 10years, we were seeking for new design for office partition, as the same time, the introduction of a number of outstanding talents, committed to independent research and development, to develop new products. Finally in 1995, Xinda Clover held fast in its journey with perseverance which gave birth to the first ever Office System Partition Model 968. Xinda Clover more closes to the famous China office furniture manufacturer, this is our best beginning for going into domestic marketing.
Until 2000, Xinda Clover has developed several office partition, and sold them to whole China. Our brand of office partition is great in China. We success to build reputation in China. Ad Xinda Clover growing, the domestic market is no longer enough to meet our ambitions, and gradually to the international market to attack. New challenge comes to us, but we have full plan to meet with it. To be professional expert of office furniture solutions, that means we have to change our selling way, not only the office partition, must need more office furniture to support us. Office desk, office partition, office chair and so on, even custom made office furniture, try our best to satisfy with client's requirements.
Second ten years, increasing world demand has made way for Xinda Clover to immerse into global market. Despite of facing difficulty and obstacle, through determination Xinda Clover continues the journey with exploration, research and perfection.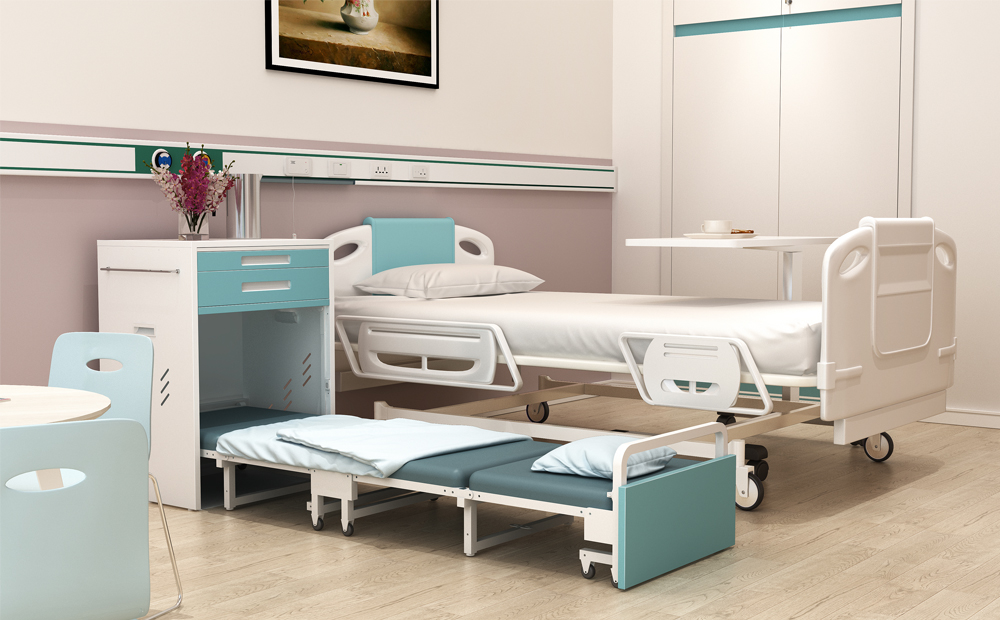 In 2012, facing an unprecedented opportunities as well as challenges, Xinda Clover continues matching on the journey to ward innovation and creativity. We are starting to sell goods online, open new selling way.
In August 2016, it won the title of National High-tech Enterprise, and its tax payment exceeded 12 million CNY. We began to set foot in the field of education furniture, medical & hospital furniture.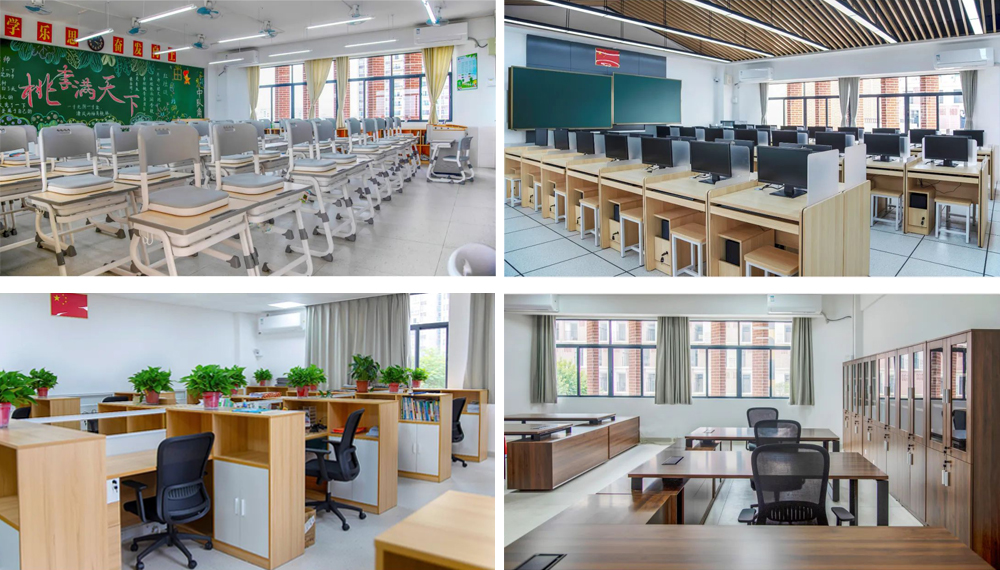 In 2019, we set up new brand, Bunold, focusing on the happy office market, providing perfect solutions for a number of industries such as finance and law firm.
In the third decade, we successfully opened the international market and gained several big customers such as Steelcase, Global, AMQ, Kagukuro… Our OEM and ODM service won lots brand to cooperate with us, the service custom made office furniture catch many clients' faith, the completed sale system of wholesale office furniture bring more business opportunities for dealers.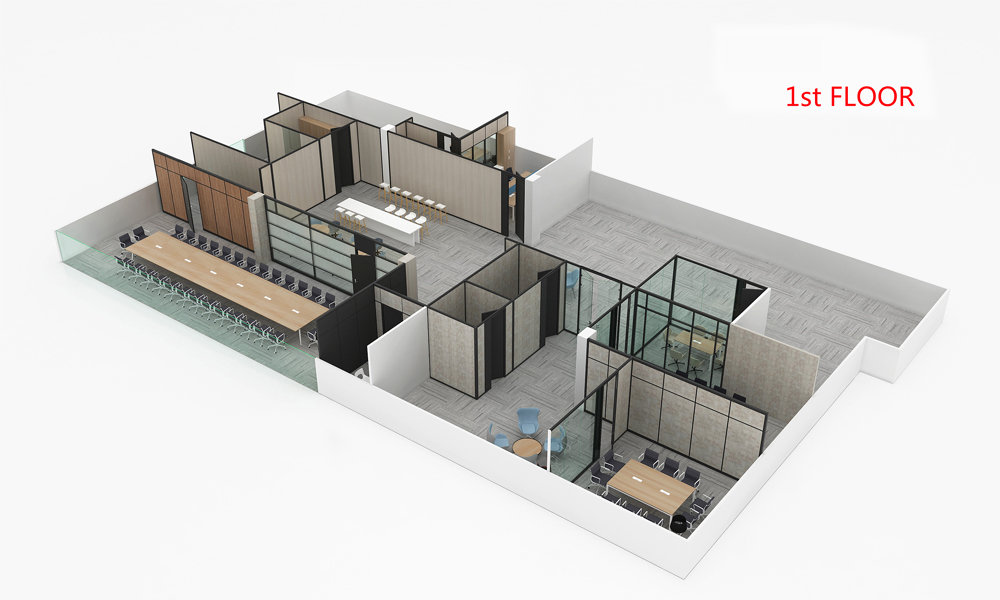 With the faith of "high quality, sincere cooperation, bringing for new ideas, common progress", targeting to create a modernized office atmosphere to every big and middle city in China and even selling to more than 100 countries in Asia, America, middle east, Africa and Oceania.
Our mission:
While pursuing the material and spiritual well-being of all staff, provides a happy office environment for the world, leads the industry development, promotes the country and the social progress.
Our Vision:
Become a favourite and preferred solution provider for happy office environment.
Our Core Values:
Honest management, co-prosperity, thanksgiving dedication.
Our Enterprise Spirit:
Struggle and be inclusive.
Our Factory:
Partition workshop, mould workshop, injection workshop, die-casting workshop, wooden workshop, powder coated workshop(AL), anodized workshop, extrusion workshop, powder coated workshop(ST) seating workshop.
Through introducing the latest production line from oversea & adopting the computer data control processing, today Xinda Clover has stepped in digital era.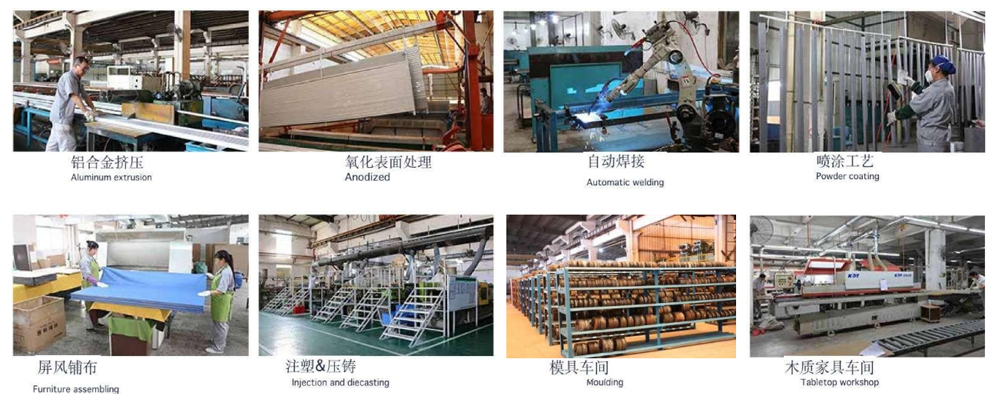 Through the introduction of foreign newest production line, advanced equipment, improve product quality and production efficiency.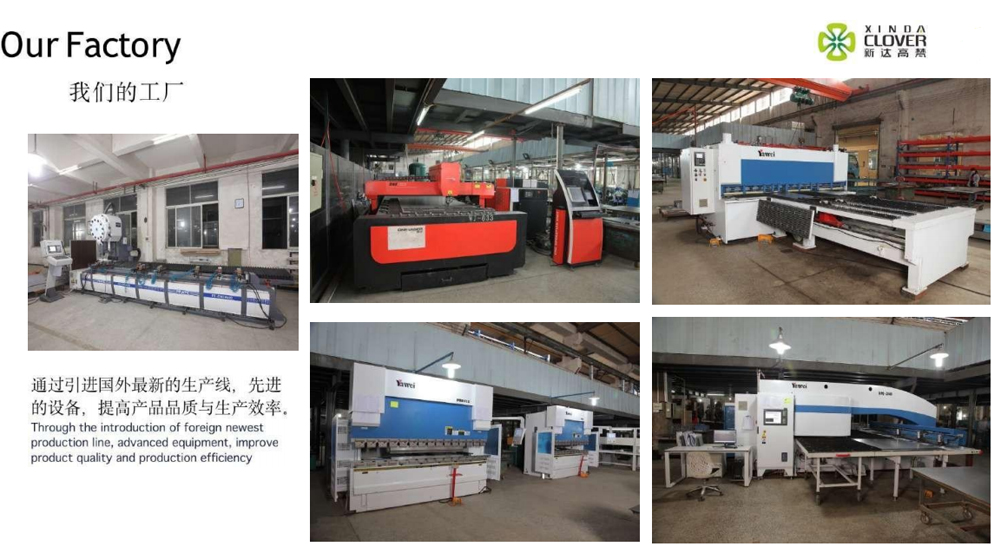 With independent mold opening ability, the introduction of Germany, Italy and other advanced production equipment for cutting, punching, cutting bending, welding, etc., investment over ten million new spraying production line. The company has developed intelligent and healthy lifting tables, steel cabinets, steel desk racks and other office furniture and hospital steel furniture.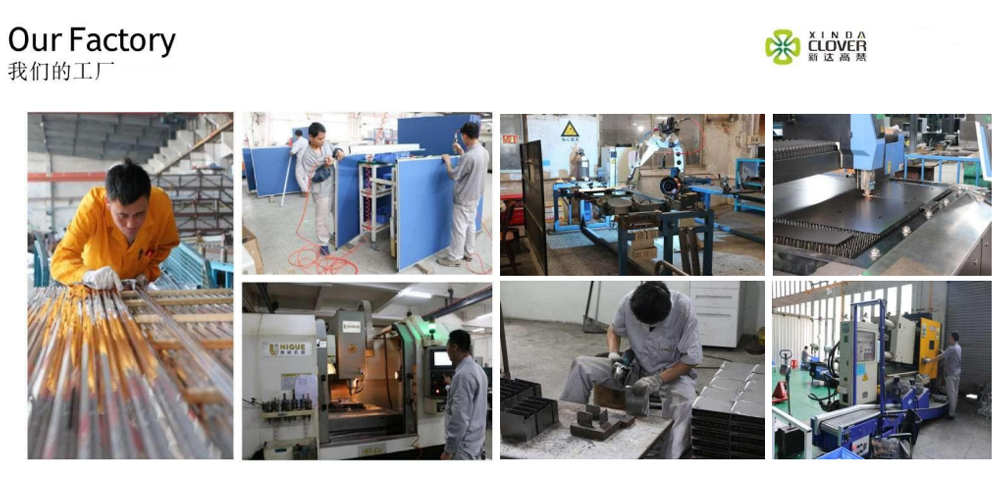 Our service
All-round integration service is committed to the organic of system resources, professional proposal, the overall project control, all-round integration service for customer tailored solution, to create the best overall effect of space.