A desk is an essential tool in an office environment, and it is related to whether employees can work more comfortably. Therefore, you should consider many aspects when purchasing. So, let's take a look at different desks and their respective characteristics. What are the most common shapes of desks?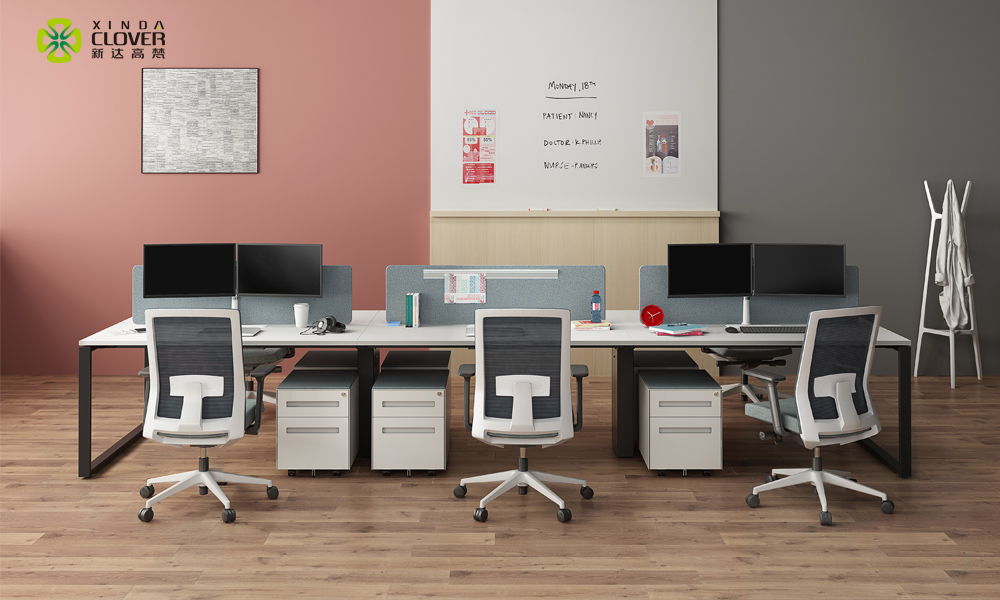 (1) Large Rectangular desk
Rectangular office desk will make the office more compact, denser, and maximize space. Coupled with shared office equipment, there are even more cost savings from the company's perspective. For employees, the office space created by the straight desk makes people's visual space wider. It can not only shorten the distance between people, promote communication and cooperation, but also create a relaxed office environment for employees and improve their work efficiency.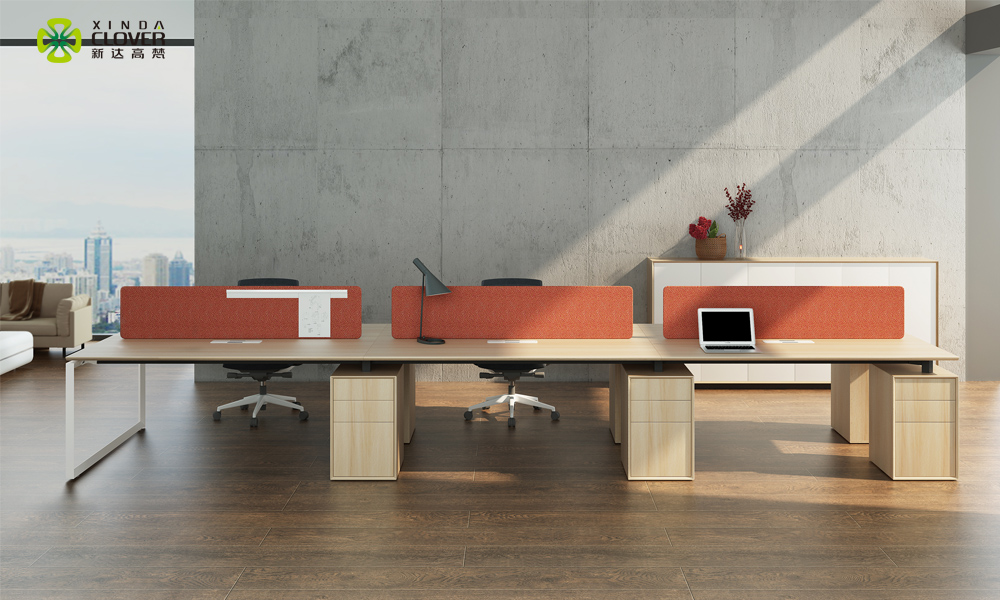 Rectangular office desk with drawers have a larger table top range than straight desks, and can better meet the needs of employees to freely place items. Putting some small green potted plants and some decorations in the spare space of the desktop can not only increase the aesthetics of the office, but also have the advantages of green plants the function of radiation protection.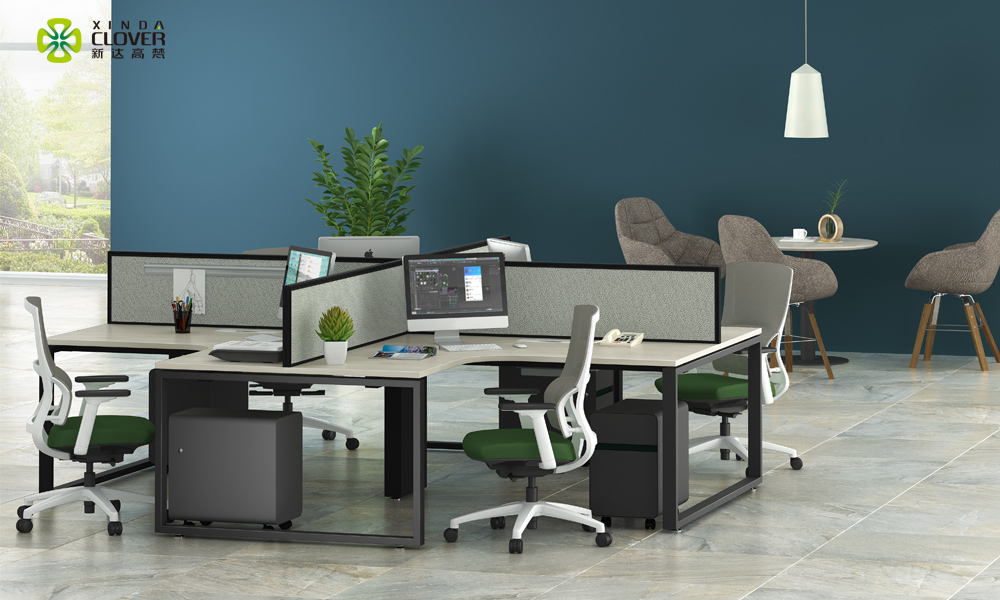 (2) Large L-shaped desk
There are many ways to organize an L-shaped desk. By arranging them, they can be placed in various shapes: four tables can be placed together in a cross. Two desks can be placed against the wall in a T-shape, such as in-line and F-shape, which can make the entire office space more fully utilized.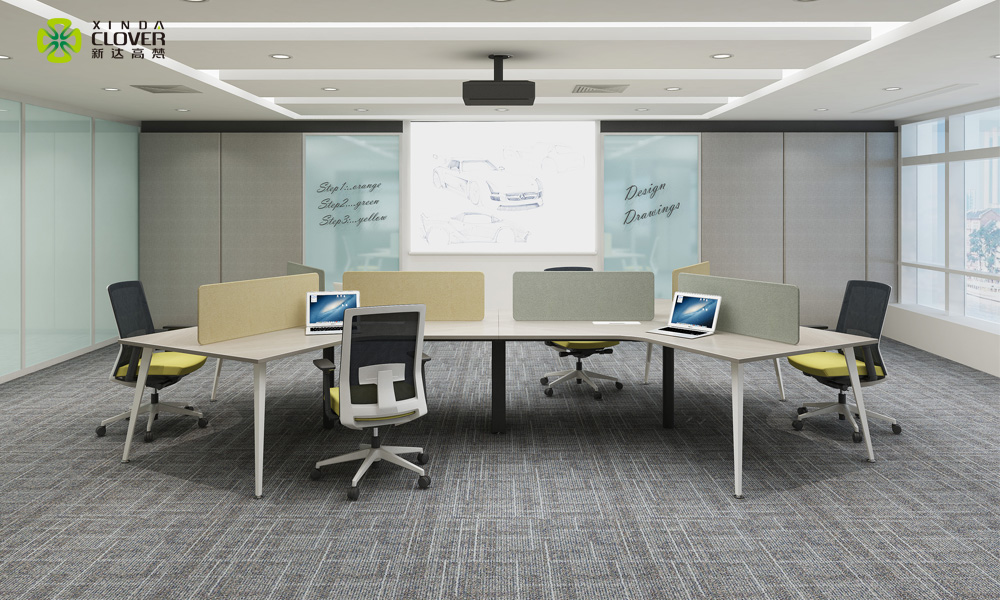 (3) Special-shaped desk
Special-shaped desk, that is, a multi-person desk. Shaped desks are not suitable for small offices, but are especially suitable for open and large offices, which can make communication between employees more closely. Therefore, the special-shaped desk is especially suitable for teams that need open communication, especially those companies that develop with the Internet. They have higher requirements for openness, and they also need more collaboration and communication with each other. more appropriate.