Learn how to design your executive offices with the help of the latest interior design trends. 
Your office should reflect the identity of your company and, at the same time, broadcast professionalism regardless of whether it has a traditional or modern style.
Today, with the recent trends in office interior design, a new office concept has emerged with the aim of improving workspaces to meet the demands of today's managers.
Companies are transforming and here we will show you some ideas on executive office design that are inspiring all kinds of professionals.
Executive offices: top management spaces
Executive office design creates spaces that are destined to accommodate managerial positions that are used to analyze, organize and manage the actions of the company.
The design depends a lot on the type of business and the user's work habits. Although, regularly, these offices are places where important visits are received, from partners or customers.  It is wise to give an elegant impression and show the profitability of the company.
Some professionals prefer to rent already equipped offices to save resources because the maintenance of this type of space can mean a considerable cost.
However, there are also more affordable leases for small businesses.
Rules of the executive office layout
The design of CEO offices normally includes the best views, the most modern furniture, the most sophisticated art, and the most luxurious decoration, all of these will mean need customized service, especially custom made office desk.
Some of its main features are:
The space must be practical, so you cannot do without furniture(manager desk, small meeting table, office partition design,credenza) and office equipment such as computers, printers, telephones, bookshelves, file cabinets, among others.
Some executive offices are multifunctional and offer additional services such as private bathrooms, rest areas, shelves to store clothes or office supplies.
Many executive offices not only receive partners and clients, but they also organize meetings with other collaborators. This is why they have moveable office furniture, tables, sofas, ergonomic chairs, to facilitate the exchange of ideas.
Some have a reception area to control visitors.
The key to the design of executive offices is a combination of style and ergonomics so that they stay in the place is ideal for negotiations and important exchanges of information.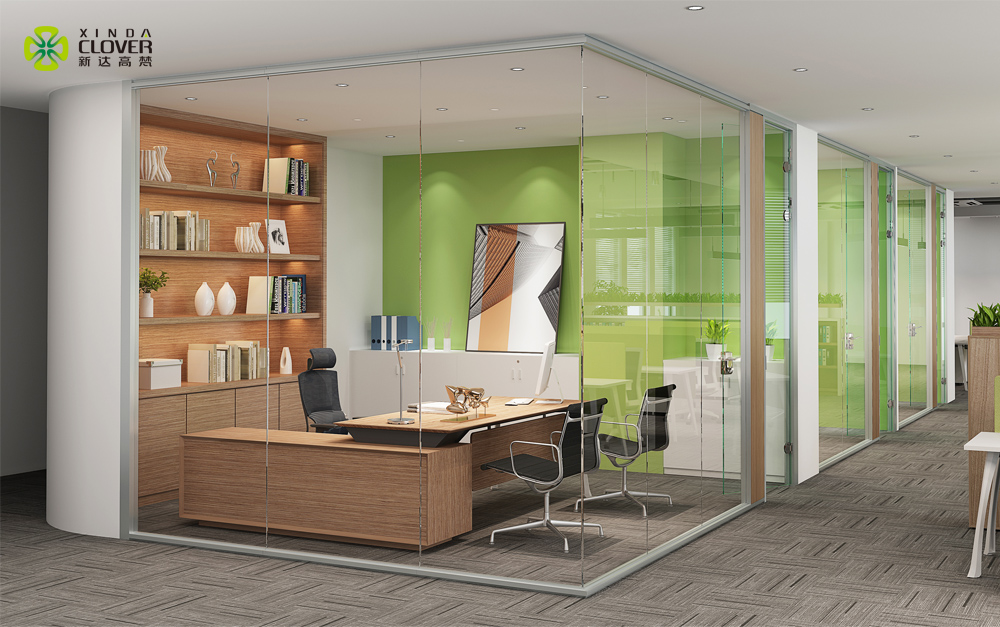 6 keys ideas to executive office design
If you've already decided to renew your workspace, we'll give you 6 fundamental tips to design your executive office and attract more clients:
1. Functionality first
At first, it may be tempting to decorate your executive office with the most sophisticated furniture or avant-garde design elements, but if it is not absolutely necessary, you should avoid it.Because, in essence, your space must be cozy but fundamentally practical, so that you carry out the management of your company. Do not fall into the trap of an elaborate decoration if it is not functional.
2. Always choose ergonomic and modern furniture
The types of office furniture can vary in styles, materials, and usefulness, but, all without exception must be ergonomic. Because it is useless to have the most elegant furniture if they are not functional for your space and needs.
Remember that, in addition to denoting status, your CEO office must be professional for your visits or meetings. Therefore, the furniture you choose must adapt to the different dynamics and uses you require, both present and future. A great alternative for seating is the mesh executive chair.
Also, if you wish to know more about ergonomically designed office equipment, you can find a complete guide with us.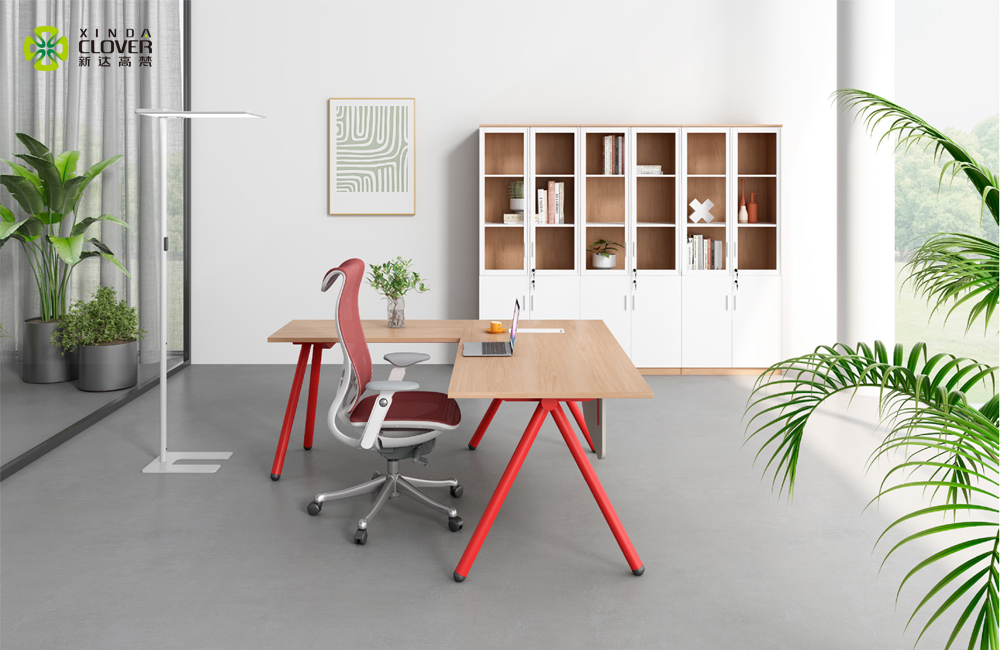 3. Use attractive colors
It is very common that in these spaces, executives meet with different people. However, the style you choose for your office should match the corporate colors of your company and your brand image.
In essence, it is advisable to use neutral colors for walls, cream, white and gray. Thus, you can use stronger colors for furniture and decoration: carpets, curtains, bookshelves, so that they contrast without losing elegance. Remember, although often overseen, color and lighting can affect productivity in the office.
4. Making the most of space
One very important thing is to distribute the elements of your office correctly. In order to do this, you must know what the needs of those who will occupy the space are. In this way, you will be able to optimize the space so that it looks spacious and tidy.
Office storage furniture, such as file cabinets, bookcases and shelves to organize and protect your documents or personal items. They are available in many finishes, with different characteristics and levels of security. Choose the model that best suits your space and requirements.
5. Personalize your office
According to your corporate identity, choose the style of your executive office layout. Each element must be coherent because it is a unique space that must combine the status and personality of the executive.
Some choose to decorate the room with works of art (paintings, sculptures), plants to create a more relaxed atmosphere, curtains or blinds, carpets, and so on. Always think about the values and the message you want to convey and express it in your space.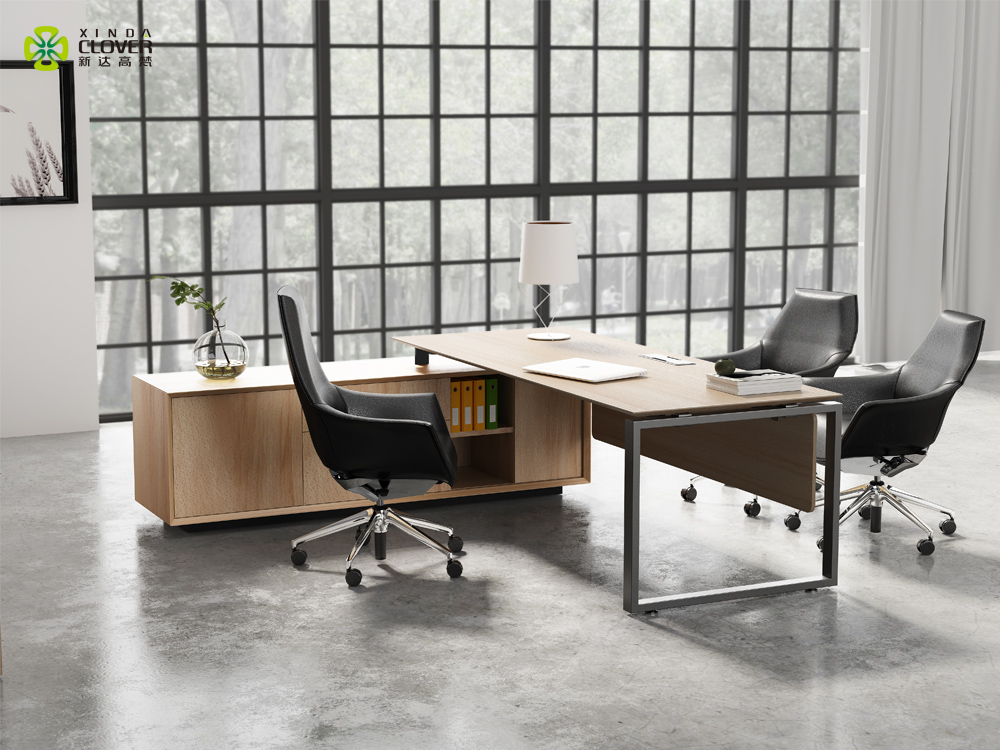 6. Good lighting
Lighting also plays an important part in executive offices. These usually have lots of natural light and the best views. But ideally, you should combine it with artificial light to avoid eyestrain.
You can choose a desk or floor lamp that matches the style of the rest of your furniture. Remember to use different design with office desk workstation in order to show manger'status.
Improve the aesthetics of the office with hidden wires and cables so that space looks tidier. This idea is perfect if you want to create a minimalist style.
Use shelves, bookcases, credenzas, and file cabinets that complement your office and make it look pristine. Large windows allow natural light to enter.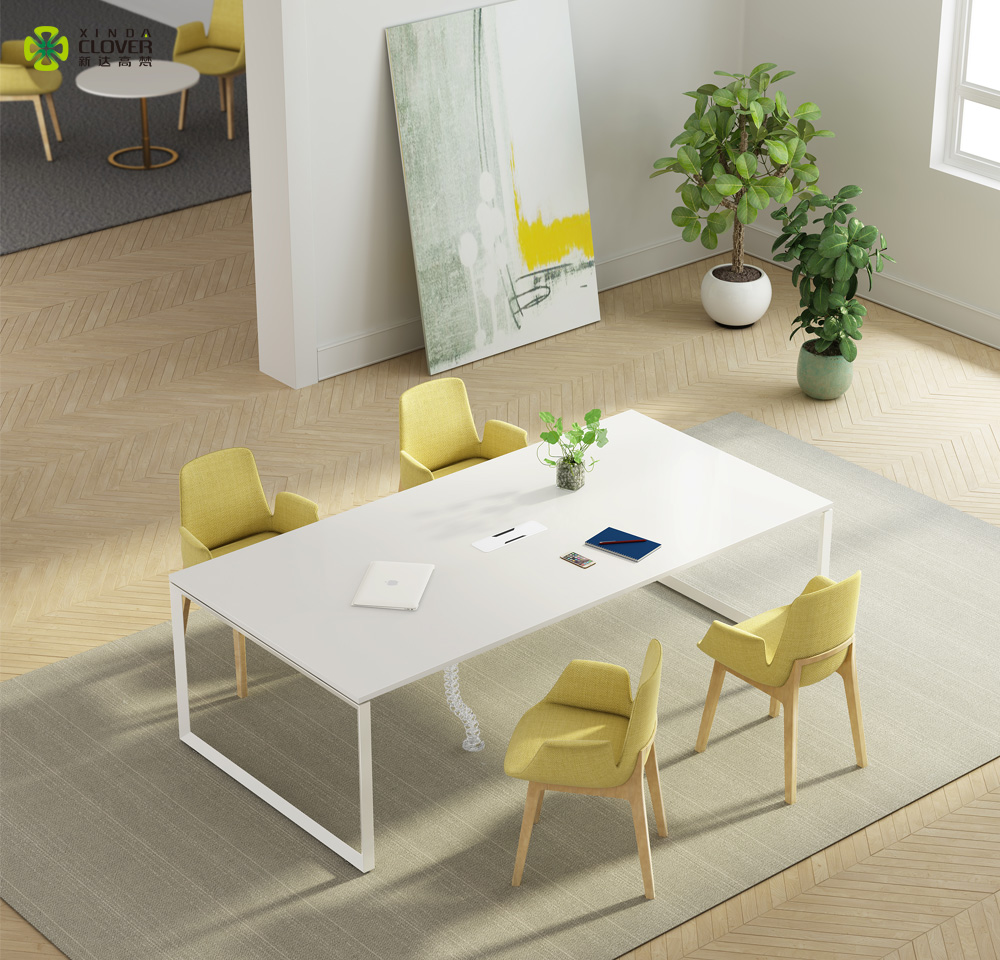 With a marble or wood floor, you can use elegant furniture with dark finishes.
Furniture must be modern, versatile and ergonomic.
Properly equip your space with the best and most current technology.
Add mobile and adaptable furniture for your visits and meetings (coffee tables, sofas, ergonomic chairs,small meeting table).
Give a personal touch to the space, place photos, books, certifications, recognitions and any other title that shows your professionalism.